They say, 'don't be like the rest of them darling'. Since you have spent your entire childhood visualizing this fairytale; this day has to be extravagant. Now that you know who your prince charming is and when is he coming to make you his, it's time to figure out the perfect location for the dream wedding because your forever starts from this day. Listed below are the incredible wedding venues in Delhi with all the necessary details that you will require to organize your unimaginable wedding. So, lace up princess it's time to find out how to live those dreams.
"The Umrao"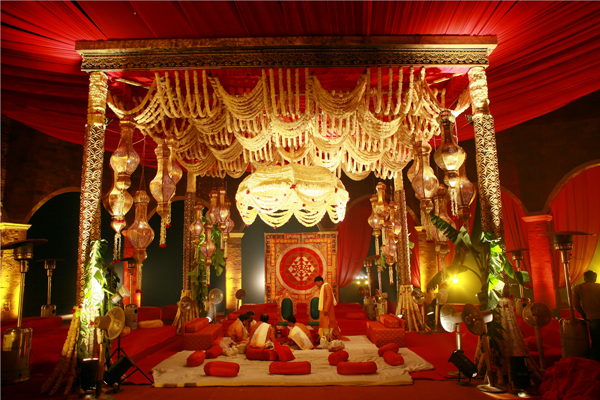 The Umrao is synonymous to hosting dream weddings. Their priority is client's desires and they never compromise on the facilities and services. They proudly offer a 100% customizable environment for minutest details to the whole layout of the venue based on your preference. The gently flowing water body along swimming pool interspersing the greenery further accentuate the feel of calmness. The Umrao have 57 breath taking bedrooms along with 5 venues for events which can accommodate more than 700 guests at a time.  They also have a banquet hall which is sufficient for 325 to 500 guests, this is one of the best banquet hall in Delhi.
"Andaz by Hyatt"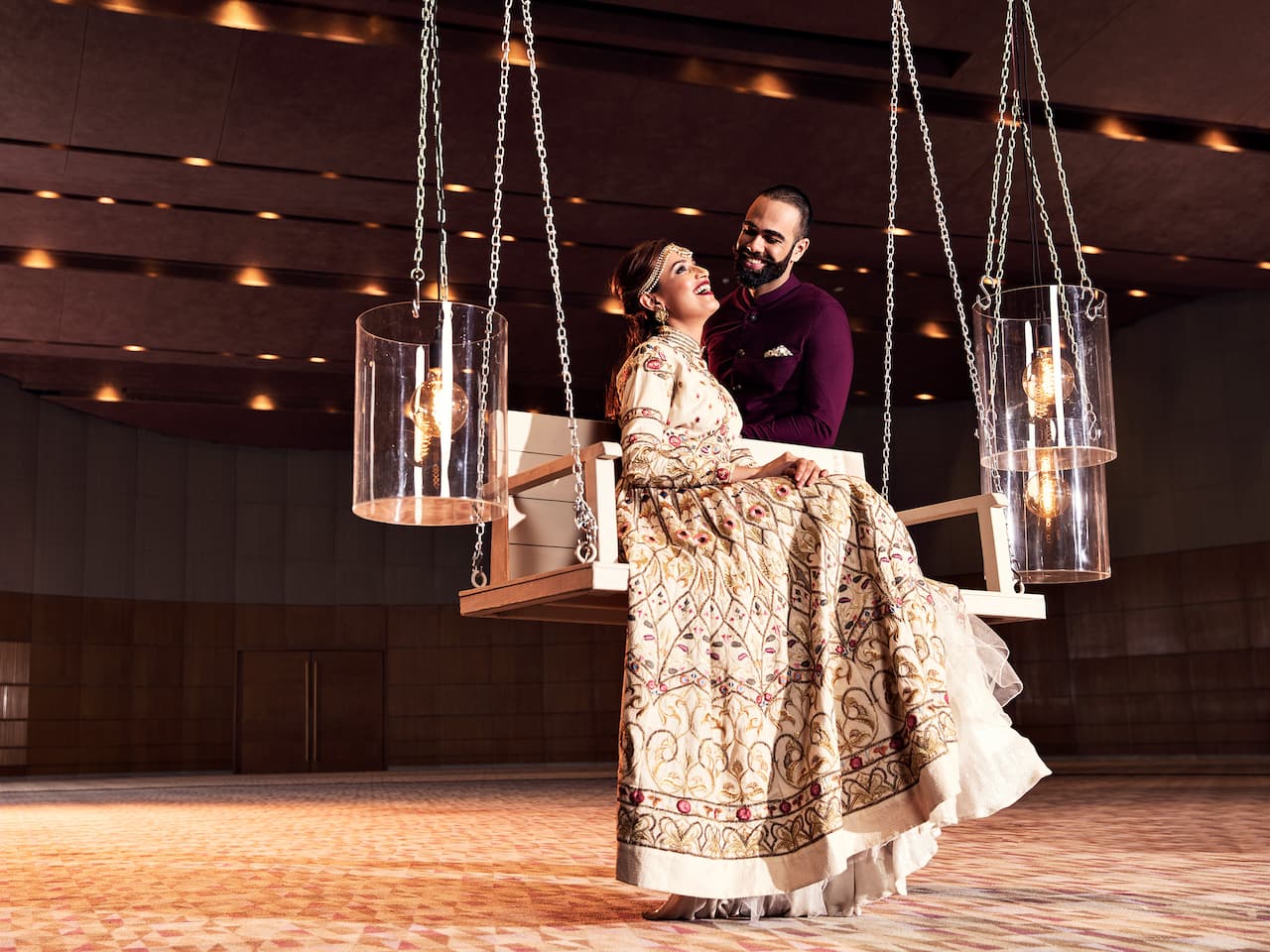 The Andaz by Hyatt offers the royal lifestyle and rich heritage of the country, in its architecture, interiors, hospitality, cuisines, and ambiance. This hotel is the choice that you should definitely make if you want to be the queen at your wedding and you want the most perfect wedding venue in Delhi for yourself. Along with the taste of royalty and alluring décor options the property offers vast variety of cuisines with promised experience by the most talented chefs in the city. The Andaz Studios are ideal for smaller functions like the roka or Mehendi. It is the Oval Ballroom that provides a blank canvas or a traditional style regal reception. The lawn will be perfect and for more intimate functions, there are smaller venues, also. The best part? It has a unique Elephant Path that is an entrance created for the baraat and the grooms who want to arrive at the nuptials on an elephant or horseback.
"The Roseate"
 The Roseate is another one of the best luxury hotel and one of the best Wedding venue in Delhi. The hotel is equipped with all the modern amenities required to make your stay comfortable for both peace of your mind and body. It has expansive green outdoors, contemporary event spaces with unforgettable luxuries, detailed and dedicated services to leave customer's heart warm. The lushly green gardens with extraordinary landscaping and lighting offers a lot more than luxury and serenity. This place has five different areas of various sitting spaces, the outdoor area having 2 lawns enough to accommodate  all your guests.
"Tivoli Grand Resort"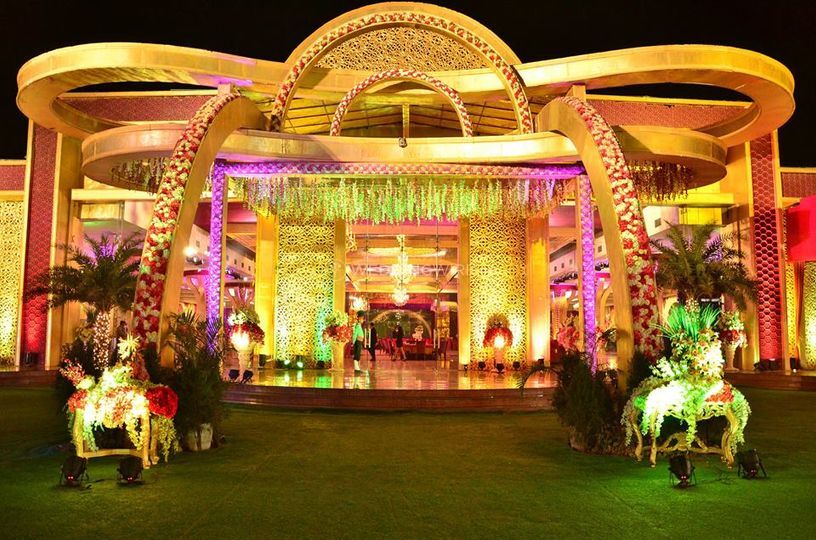 It is located on the Chattarpur Road and it's considered to be one of the most luxurious Wedding venue in Chattarpur. Its urbane and modern interiors will make your wedding gorgeous while its staff's high-quality generosity solutions will make your wedding memorable for each one of your guests. Tivoli Garden Resort counts with an in-house team of professional event coordinators who'll take care of all your individual needs and demands on your big day. They have several venue options which you can choose as per the type of your function
"Ocean Pearl Retreat"
A sensational ambiance outside complemented by plush interiors, it's a sprawling property capable of hosting several events simultaneously – and make every occasion a beautiful remembrance for the host and attendees. It serves just the ideal location for organizing grand moments for you. You can let loose and get lost somewhere is the most mesmerizing surroundings. It is one of the posh Wedding venue in South Delhi.
So, what are you waiting for? choose the best one for yourself and live your dreamy affair in the most astounding manner. We @Venuemonk understand you and your desires and will assist you to decide the best for your big day. So, buckle up and go all out celebrating happily.