A little shimmer, a little dazzle, is it time to plan a mind-blowing party? Too many questions and many for things adding up to your confusion? Don't worry we got you! Plan a fabulous party at one of the best nightclubs in Gurgaon and don't do it the ordinary way, make it the way you have always wanted it to be. You can go all out and live your special day in the most exciting manner. Listed below are some of the shortlisted venues for you.
"The Ark"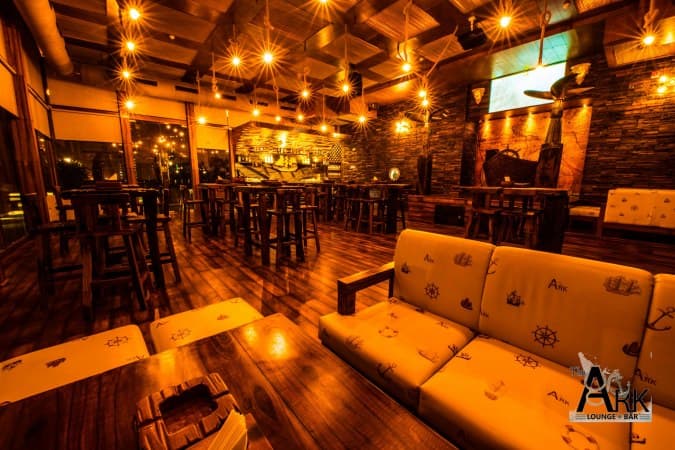 The Ark is an upscale lounge bar with an ambiance crafted with sunken ship's recovered wood interiors making it extremely thrilling and exciting. The place has an extremely energetic vibe to it. With an extravagant lit-up bar, mind-blowing interiors and seating arrangements, and enthusiastic services the place has to offer, who wouldn't want to celebrate their big day here? With the never-ending food choices in the elaborated menu carefully crafted to present all the drool-worthy dishes, this place will make you taste the best experience with utmost perfection.
"Ardor"
Ardor 29 is an excellent choice, the fantastic restaurant has three different levels for seating – Ground Floor which is a cafe, First Floor which is a lounge and bar, and the Rooftop which offers a breath-taking panoramic view of the city space. The ambiance is beautifully done up with galore of meme posts along the staircase, crafty graffiti on the walls. The venue offers some amazing choices in cocktails and an excellent lit-up bar. It provides you with the goodness of home and the elegance of parts of the Western world which makes it one of the best pubs and bar in Gurgaon. The pub serves North Indian, Continental, and Italian food. Whether you're planning a corporate get together or a weekend party, Ardor 29 is a perfect place to indulge in a carefree adventure with your friends and family for your event.
"CAD Techbar & Craftkitchen"
CAD at the 32nd Avenue in Gurgaon is India's first technology inspired bar and modern Indian kitchen. CAD Techbar & Craftkitchen is an astounding restaurant that serves modern Indian gastronomy. The environment is done up in shades of black and brown, has spacious seating compartments and also an outdoor area where you can organize your party in an open area. It is supposed to be India's first tech-inspired bar that lets you order food and drinks via a touchscreen console fitted in the table. This fantastic venue is a perfect disc in Gurgaon and you must check it out for hosting your perfect party.
"Brewer Street"
Brewer Street located on Sohna Road, Gurgaon is the newest pub brewery in town serving its own fresh beer. Brewer street has the perfect mix of fresh beer, great food and rocking music, and a super large terrace. With its fine lighting and carefully designed spaces, this venue is a living dream. It can be a perfect venue for you if you are a beer fanatic. Along with some loud and noisy corridors this place throws energy in you and guarantees fun flowing in the air.
"Decode"
The sprawling restaurant covers two floors with an indoor seating arrangement on the first floor and alfresco seating on the terrace. It is decorated in an attractive way with vintage-looking material like transistor radios, globes, and hardbound books, retro telephones and a lot more. The restaurant's name and theory are inspired by World War 2 and the theme is contemplative in the way this floor has been done up. One entire wall on this floor is carpeted with a green board that apparently details a war plan and facing this wall is the bar serving classic and contemporary cocktails. The terrace is where one could be lost in this open space partying their souls out. This beautiful venue is too attractive to let go off, you might want to consider this one.

The above-listed venues are full of exciting things and are attractive in their own way. So, what are you waiting for? Go ahead and choose a perfect venue for you to host a fab party. We @VenueMonk have all the answers for you and will help you plan the best possible party in the most astounding manner, so go all out and celebrate loudly.