New Delhi the city that has a big heart filled with some noisy, loud streets adorned by colorful souls. This is one city where you can go to a same place thrice but you will never get bored. The people here are known for their hearty loud laughs and overwhelming love that they offer to anyone and everyone. Busy streets followed by thousands of quirky restaurants and bars with mesmerizing locations, what more could one ask for? If you still get confused in deciding on the right place to hangout in Delhi, then you really are a true Delhite.
Hauz Khas
While the place is commonly considered as a buzzing party hub among the city dwellers & travellers, Hauz Khas Village is home to some of the best designer boutiques, impressive historical sites and admirable art galleries too. The craze of the place has invited many travellers here to come, explore and click. With the exciting offerings, this place has a glorious history too which is still a mystery. "Hauz" means a "Water Tank" and "Khas" means royal in Urdu. Allaudin Khilji built this place giving it the meaning – A Royal tank. This place will definitely leave you stunned while you walk through the small lane filled with exciting Top Pubs and Bars in Delhi and the beautiful lake that breathes of the history.
Mehrauli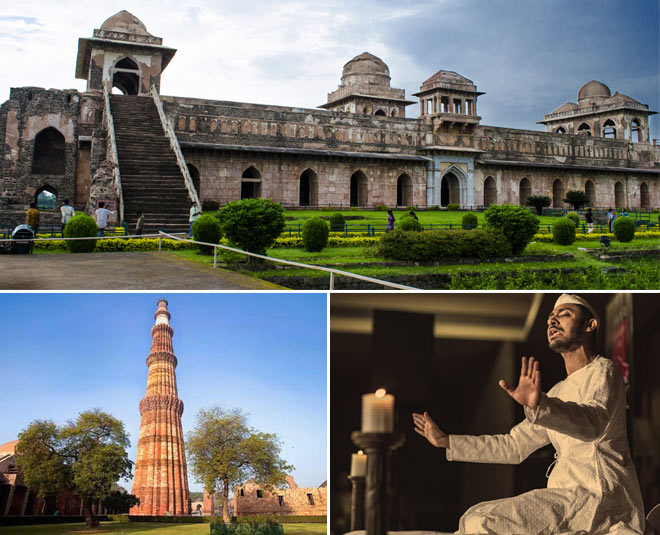 Mehrauli is a neighbourhood in the South district of Delhi. It is not only a place where you have a hub of exciting historical destinations to rest your eyes on but also some o the best luxurious restaurants and venues which will take your breath away. Mehrauli is very near to the Qutub Minar and thus most of the rooftop restaurant have a mesmerising view of the lovely Minar. It also has some of the best designer studios and is very well known and a place visited by some of the famous celebrities. This should definitely be on your list.
Khan Market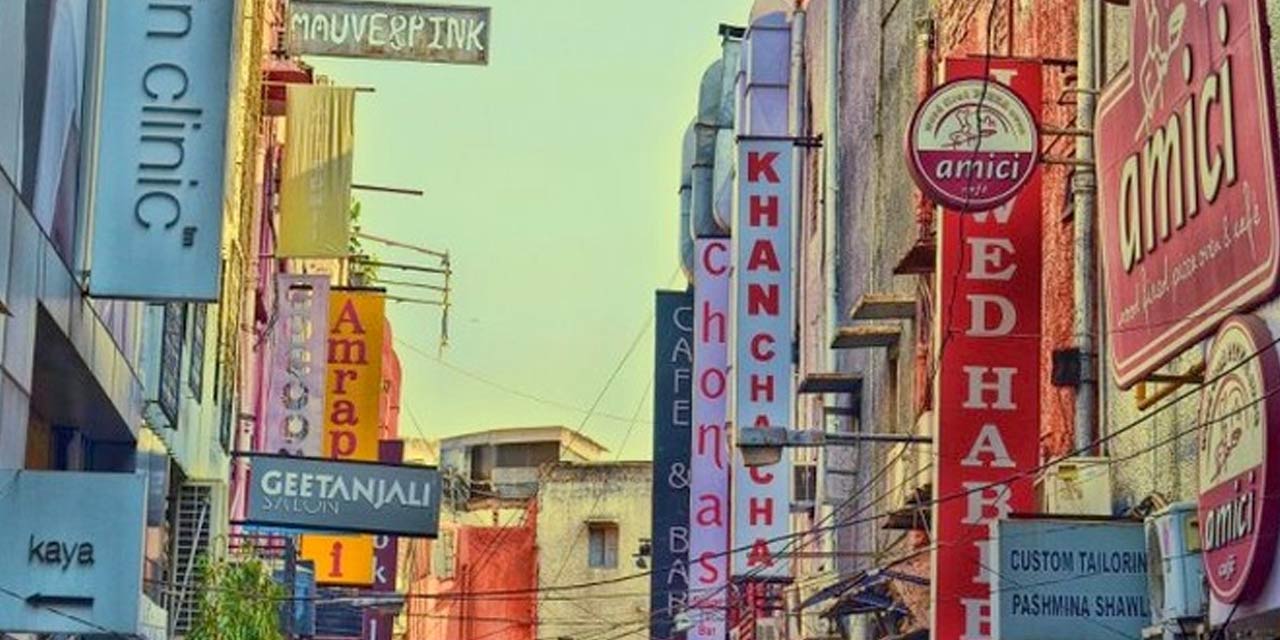 Classy and posh, Khan Market is a favorite of the rich and the bureaucrats. It was originally allocated as seed land to immigrants from the North-West Frontier Province after the partition of India. You will find excellent book shops, up-market boutiques, opticians, grocers, tailors, brand showrooms, lifestyle stores, etc here & There are also a couple of boutiques selling up-market household furnishing. The buzzing street doesn't only let you shop some of the fancy and antiques from all over the country but at the same time allows you get lost amidst noisy streets filled with lovely cafes, restaurants, bakeries and street-food corners. It has some of the Top Party Places to Visit in Delhi.
Connaught Place
Situated right at the heart of Delhi, Connaught Place is where you can let the good times roll and just go with the flow. No matter what you are celebrating, a birthday party or even a reunion with old friends, Connaught Place will never let you down. This huge circle with an artistic white piece of architecture, this isn't only a creation of a mastermind but a beauty worth praising. Surrounded by endless Top Restaurants to Hangout in Delhi this place will definitely serve your thousand memories. The big Indian flag in the middle of the circle reminds you that you are in the centre of the capital of the country. Don't forget to visit this one.
Delhi is known for one of the most electrifying nights in the country. Ditch your sleep, hit the streets and feel the difference. Famous for its History, parties, Scrumptious food and party lovers, this discussion is centered at a time when it doesn't matter if the sun is high or the moon you are on your feet exploring. We @VenueMonk have a variety of options to cater to your wide occasions. Drop in your queries now and help us serve you the best of the best.