Known as a financial and technology hub. This crazy place is limited to just that, there is a lot more that flows into this city. With the growing population in this city, the city has expanded and continues to do the same. There is always something new and exciting coming up in Gurgaon to surprise you, it has some of the Top Pubs and Bars in Gurgaon. It has some unbelievable spots where you can have unlimited fun and get lost in the noisy corridors of some amazing clubs.
Cyber Hub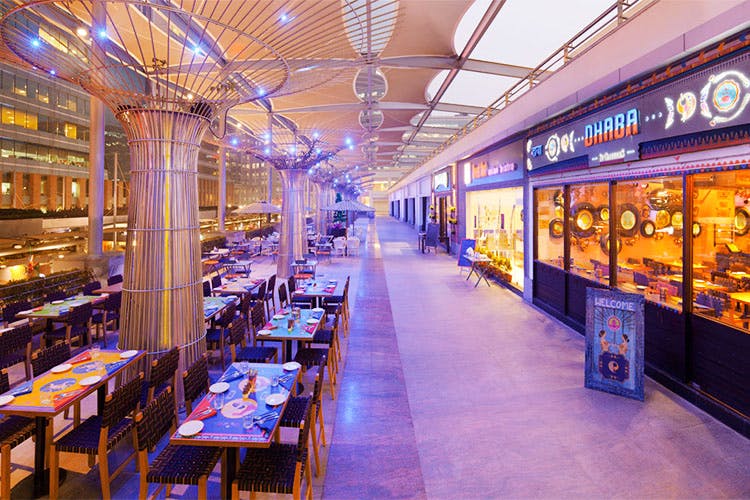 Cyber Hub, Gurgaon is primarily a food-cum-entertainment destination. This swanky venue is dominated by leading restaurants, pubs, and lounges as well as a few shopping places on its premises. Cyber Hub, Gurgaon is a great place to simply chill out with friends or to spend a relaxing Sunday with family. it has some of the Top Restaurants to Hangout in Gurgaon This amazing place is always pretty lit and most of the best crowd of the city can be seen here.
Leisure valley
Leisure Valley is a popular tourist attraction, which is located amidst the sky scrapers of Gurgaon. This open wide green space spreads over a huge area. It features a musical fountain, rides, restaurants, jogging track and garden. This is a perfect venue for you to have a great time with your family and friends. The endless venues here offer some of the best choices of food. At night, the fountains are illuminated and water flows out in the rhythm of latest songs. it is one of the Top Places to Visit in Gurgaon.
Wet n wild
Wet 'n' Wild is one of the first water resorts in India, which is the entertainment and leisure landmark of Gurgaon. Visitors can enjoy all kinds of water sports, activities and games in this resort. The resort features five swimming pools, bowling alley and pool table. The resort is huge and also be a good choice for celebrating with your near and dear ones. It is a full entertainment package that will win your heart.
Tikli Bottom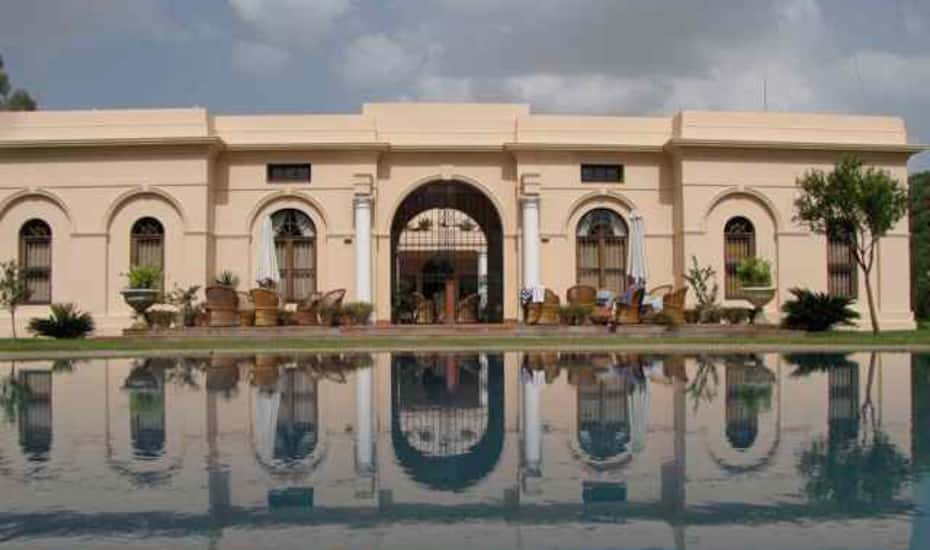 Tikli Bottom is a guest house located in Tikli village off Sohna Road. Tikli Bottom is owned by a German couple and is a beautiful boutique holiday resort. Also known as a 'Little piece of England in India', one can enjoy nature and fresh air, away from the city's busy life at this resort. This lovely resort can be extremely relaxing and a perfect choice to rejoice with your family and close friends. The best time to visit Tikli Bottom is during March, when the mustard fields are in full bloom.
With the most exciting sprawling lanes full of surprises, Gurgaon is a dream. From the high tech industry to huge sky scrapers, this city will leave you stunned with its magic. We @VenueMonk have a variety of options to cater to your wide occasions. Drop in your queries now and help us serve you the best of the best.