Located in the heart of the capital city, Connaught Place is one of the largest financial and business centers in New Delhi. From local shops to branded showrooms, this place is busting with all kinds of people and is a top choice for many, when it comes to a night out with some drinks and dancing. Connaught place is home to some of the most happening pubs and bars in the city. From hidden gems, legendary outlets, fine dining to cheaper options, this once place has got it all. So drink your night away at the carefully curated list of best pubs and bars in Connaught Place:
My Bar Headquarters
It has several other outlets around the city of New Delhi, and is the perfect place to enjoy a sports night with your friends over a pitcher of beer. The outlet in CP is a huge outlet with a rustic-wooden ambiance and the place hosts live sports matches screenings, which is always a crowd-catcher! They serve Mughlai, North Indian and Chinese cuisines and their barbeque chicken and dahi ke kabaab are absolute must-haves.
Tamasha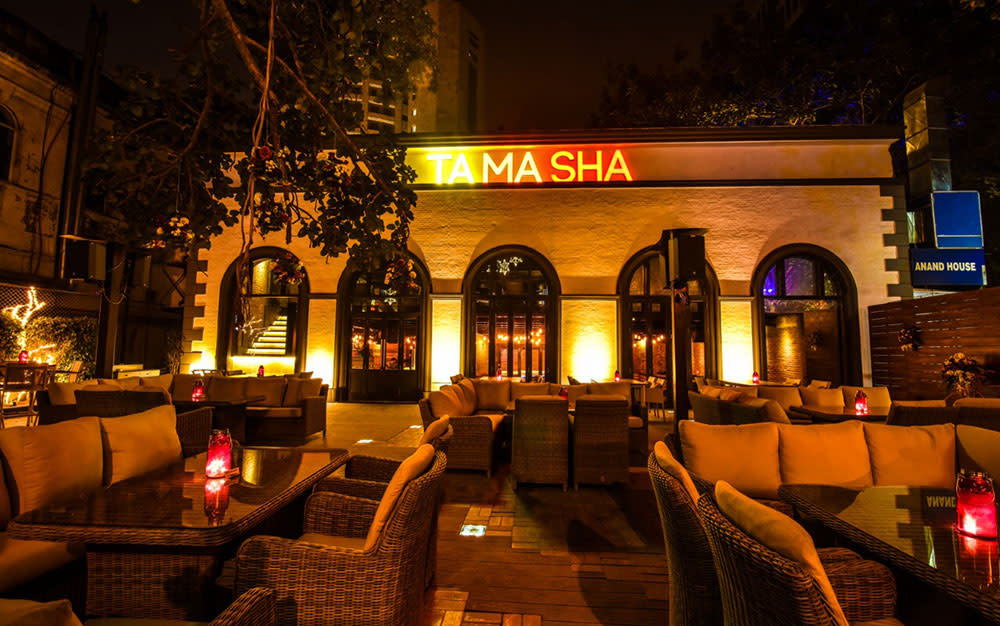 This place is a definite to-go place while you're in Connaught Place. They're known for revamping their menu from time-to-time while they also host events like live music, match screenings, movie nights and karaoke all days of the week. With a courtyard outdoor seating and a groovy chic seating indoors, it has an appealing ambiance and an extremely well-serving staff. They serve Continental, Italian and North Indian cuisines and their peri-peri chicken pizza is a favourite amongst the people. This is definitely one of the best place among pubs and bars in Delhi.
Local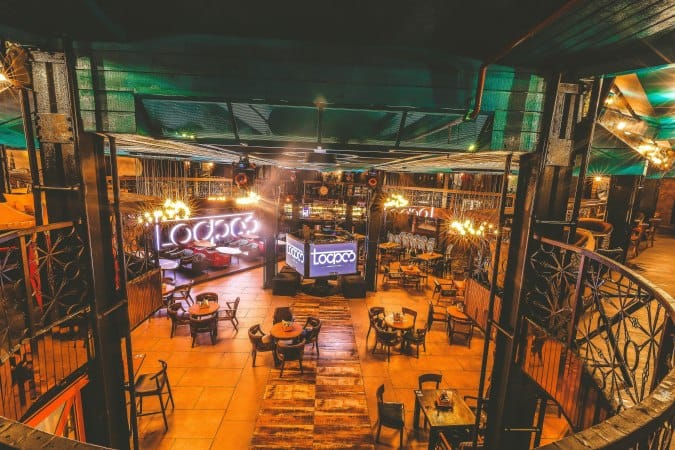 A new entrant in the lineup of bars, Local has gained a good amount of popularity in a short-period of time. Its ambiance has a rustic touch lit up with fancy neon and LED lights. They've also kept in mind the needs of all people and have designed different seating areas catering to all needs. They host DJ nights every weekend and the crowd goes wild with the vibe. The drinks and food paired up, are an absolute delight and cannot be missed by a party lover!
Lord Of The Drinks
A 2 storied outlet is one of its kind in Delhi and can accommodate large number of crowds that come in on the weekends. It is popular for its parties and live music and their theme of medieval time is completed with the wooden, rough and rustic interior, which does not go unnoticed. Thee open terrace has a colour décor with wall art made up of beer bottles, instantly catching your eye. They serve multiple cuisines and their cocktails are a definite crowd-pleaser.
So many places and don't know which one to hit, explore some of the endless options for all your fantastic parties @VenueMonk and party your souls out. We understand your needs and will put in our best to help you book the most fantastic venue for all your parties.