It's finally that time of the year when you want to sing and dance and get all dirty with our own unique ways in the colours of love and happiness along with goodness. Yes! It's time to wish everyone a merriest Holi. The best way to celebrate Holi is to find a fantastic Holi Party places in Bangalore. There are endless parties that happen all over the city to have the most wonderful Holi.
To have a crazy celebration, you can either attend one of the fun parties that the city has to offer at one of the best pubs and bars in Bangalore or you can organize your own party with personalized effects. You can either book a farmhouse and have a fantastic party or a sunny pool party to let loose and have a colorful celebration. Listed below are some of the exciting Holi music parties that one must look at.
Rang se Rangeela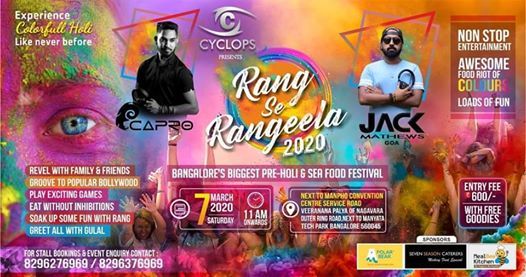 Rang se Rangeela is an exciting Holi party event that promises not only exciting fun but also a full package of memories. This exciting festival has been one of the top preference amongst the localities for a long time now. From endless music to groove on to amazing food choices this lovely party has it all covered for a fun celebration. The details for the party are given below:
Entry Passes: 600
Venue: Veerana Palya of Nagarva Outer ring Road, Next To MANYATA Tech Park Bangalore
Time: 11 am onwards.
Rang Rasiya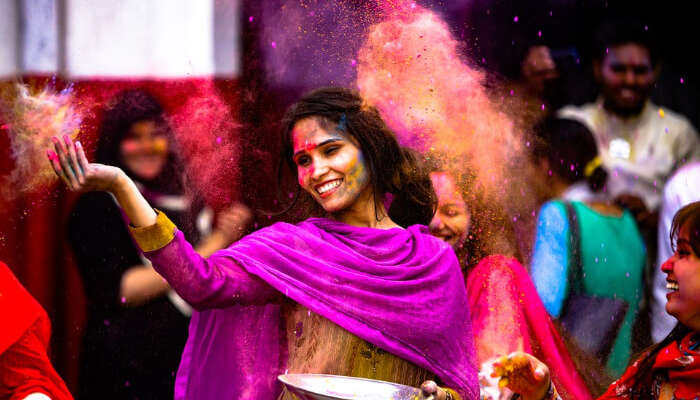 A party created to celebrate love with colors, Rang Rasiya is another one of the exciting music festival that everyone looks upto for celebrating Holi. This super exciting party is a perfect mix of music, dance, food, colors, and celebration in the heart of Bangalore. The party has everything from Live Dj, to organic colors to play Holi, snack bars to munch on good food. The venue has it all, you name it.
Entry Pass: Rs. 300
Venue: The Park. I Bar, Central Bangalore
Time: 10:30 am
Zone By The Park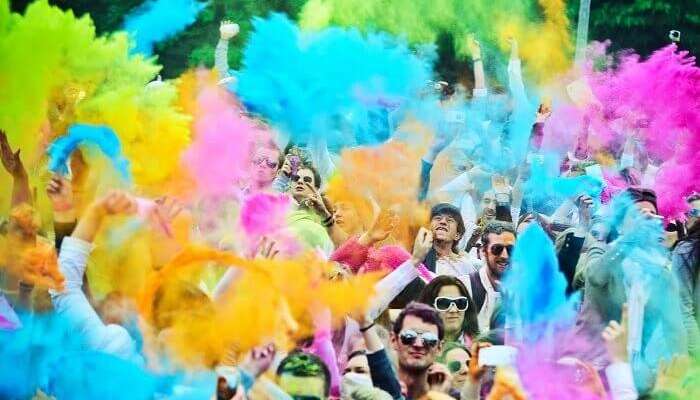 Celebrate the vivid festival of colors at Zone by the Park this Holi. An amazing venue know for curating one of the smashing Holi bash is back in town with yet another huge party and all we want is to celebrate tapping our feet loudly. The event planners have made sure all has been placed properly for the party from extensive décor, to good Dj's, live snack counters and a bar for everyone to let loose and have an extraordinary celebration. A highlight of this event is the 40 feet by 40 feet rain dance stage which makes one of the best party places in Bangalore.
Entry Pass: Rs. 500
Venue: Zone By The Park, Infantry Road, Central Bangalore

Time: 11:00 am to 11:00 pm
We hope you have the best Holi celebration and make some endless memories to cherish for years to come. @VenueMonk have best offers for you and would love to offer you the bestest of best. Let us know your desires and give us an opportunity to make your experience worth remembering.